We are a growing website design & development company based in Wollongong NSW Australia. We help businesses all over the world to grow using online media including websites, social media, marketing and advertising.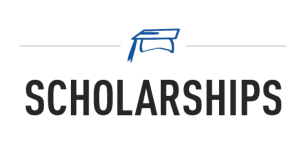 About Our Scholarship Program
We understand that education involves huge expenses. So, to provide some help to students we have decided to start a scholarship program. This scholarship program shall be known as Digiweb Media  Scholarship. Under this scholarship program we will give away one scholarship of $1000 to the winning student.
Who are eligible?
The student should be actively enrolled in any educational program.
There is no restriction on minor/major, all can apply.
A minimum GPA of 2.5 is required
How to Apply
If you are interested in applying for the scholarship, please submit your essay or article complying with following requirements on "THE IMPORTANCE OF DIGITAL MEDIA IN TODAY'S EDUCATION SYSTEM".
Minimum of 1000 Words.
Must be delivered in Microsoft Word format.
No plagiarism or duplicate article is allowed.
All application materials can be sent by email to: scholarships@digiwebmedia.com.au along with your full name, contact information, and school you will be attending.
Deadline: June 30, 2018
Essays/articles shall be reviewed by our Scholarship Committee and the winner will be announced on our website in July, 2018. We will declare one lucky winner of this contest and will display the name in this website. That same article will also be published as a featured article on our website.