Digital Marketing Wollongong
Performance Based Digital Marketing Campaigns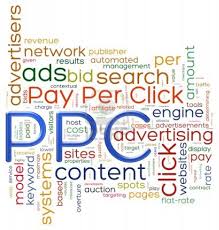 Where should I start? Should I do Google Ads first? Or Facebook Ads?
Everyone is talking about SEO. What is SEO? Can I get one too? 🙂
These are the main questions that we get daily from our clients when it comes to Digital Marketing. Sometimes it could be overwhelming when we listen to so many different sources saying different things about online marketing, how to get found online, how to generate leads and sales, how to run Google Ads etc.
The truth is, there is no right or wrong answer. You could start with whichever marketing solutions that you want, but you do need to start at the right place to minimise advertising cost and get the maximum return on investment on your marketing budget.
We focus on helping our customers to generate leads, and turning these leads into sales. Our packages of digital marketing services are fully integrated, measurable, with personalised experiences tailored to your business needs.
Your return on investments is our main goal as it is the measure of our success.

Marketing Strategy
We start all of our Digital Marketing campaigns with a thorough research, analysis and planning to create an optimal marketing strategy for your business products and services.

Advertising Campaigns
Online advertising campaigns are the quickest way to generate new leads for your business. This includes search and display advertising, media buying, and social media advertising.

Search Engine
Your digital marketing campaign is not complete without a well executed search engine optimisation and content marketing strategy, to ensure a long-term marketing success.

Social Media
Social media management is extremely important part of your integral digital marketing strategy to leverage your social network, build brand awareness and generate leads and sales.

Retargeting
Optimise all your marketing costs and efforts through effective retargeting and remarketing campaigns to capture potential leads that have shown interest in your brand and business.

Data Analytics
The single most important KPI in your marketing campaigns is your ROI. Effective data analytics provides a clear-cut reporting and insights of how well your marketing campaigns perform.

Conversion Optimisation
A data-driven approach to determine which metrics and actions are most important to increase your CRO (Conversion Rate Optimisation), which is the key to your business growth.

Consulting
We help you develop effective digital marketing strategies to improve your business KPIs, optimise the performance of your marketing campaigns, and increase your ROI.