Transforming your business into an online giant is not particularly hard. In fact there are literally thousands of companies out there to help you set up the perfect internet marketing campaign. Unfortunately that is part of the problem. It can be daunting and confusing to try and find the right company to work with and one you can trust to give you the results you are looking for. We have prepared some tips below on how to choose the best SEO agency in your local area.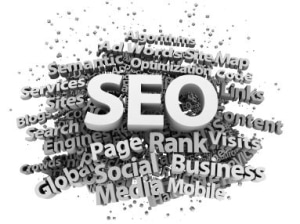 It is very disheartening to see small companies trying to make their mark online, only to throw their hands in the air and give up because the whole prospect of getting started and choosing the right company is too confusing.
But having an online presence is so important for your business, so here are some tips that will help you to find YOUR ethical, hardworking and successful Internet Marketing partner.
Be Wary Of Companies Promising Quick Results
Building a sustainable SEO campaign takes time but pays off at the end. Although there have been occurrence of websites going from nowhere to page one in Google in just a few weeks or even days, this is very questionable for long term rank stability.
Any company that promises you very quick results is either being dishonest or will participate in potentially damaging practices that will very likely get your website lowered or completely removed from key search engine rankings altogether. No company can ever tell you exactly when your site will feature prominently in the search engines as it depends on your business and the relative competition within it. However, the right company will do all the groundwork and hard work required to give you a solid and prominent ranking. The results you will receive because of all of the extra traffic and customers will make it all worthwhile.
Focus On Small and Mid-Size Companies
There are pros and cons working with larger and smaller SEO companies. While the large SEO companies may look very convincing (and charge a fortune), working with smaller SEO firm means that you are more likely to work directly with the experienced SEO strategist who is customising your SEO campaign around your specific needs and goals. It is reassuring to have the personal touch from a smaller independent company who really cares about your business and with whom you can build a rock solid business relationship.
Link Building Quality Is Better Than Link Building Quantity
Links pointing back to your website are very important and search engines like Google decide how important your website is by determining the number of quality back links you have. There are numerous companies out there that will offer to get you a HUGE number of links for a very, very low price. This means that they are essentially going to put links to your site on websites that are of low or no value to search engines. These sorts of links could end up hurting your website rather than help you.
The emphasis for link building should always be the quality of the back links. A good rule of thumb is if you do not find the website interesting or relevant to your business, neither will the search engines. It will not be worth your money using companies who use dubious linking methods and will only damage your business.
Beware Of the Sales Rep
A sales representative that works for a large SEO company doesn't actually do the SEO themselves. They are paid a commission and will say or promise just about anything to get your business. That is their job – to get new clients. You always want to be able to speak to the person responsible for working on your website search engine results so that you can tell them exactly what you want to achieve and how they can personally help you.
Go With Your Guts
If you get the gut feeling that the first local SEO company that you meet with seems the perfect fit and totally gets you, your business and what you want to achieve then go with your instincts. Don't feel that you have to drag three or four more companies through the pitch just because you feel that you are supposed to shop around. By doing that, you will only delay the process of getting your website found online and lose even more potential sales. In a lot of cases, business owners get so daunted by the whole thing, they end up not choosing anybody and then they are back to square one again.
Be Willing To Make Changes
Let your local SEO firm do their job. If you are not willing to take their SEO and marketing recommendations and adopt them, why bother hiring them in the first place? Remember that they are working for you, not against you. Their aim is make your website and online web presence as visible as possible and drive a flood of new customers to your site.
Respect the SEO Company and Its Employees
The key to a successful and profitable relationship with between you and the SEO Company is mutual trust and respect. If both parties have that then you will reap huge rewards as they will do a terrific job for you.
Don't Expect Upfront Work Before You Are A Client
You donít work for free and neither do local SEO companies. By all means ask as many questions as you want about their process and what kind of results they propose to bring to your business. You need to know that you have chosen the right firm to help your business but you canít expect a full SEO campaign to be created before your hire them.
Beware of "Yes Men" Who Take Your Money But Who Do Nothing
There are plenty of ëyesí men companies out there who will say whatever it takes to get your money and then run off with it and not do any work. Your SEO Company should stay in constant communication with you, report the progress they have made and what kind of results you should soon be expecting. Donít trust companies who trick you into a monthly fee then fob you off whenever you try to ask them what they have done during that month.
The following video from Google Webmaster Tool discusses about common mistakes in SEO:
Those guidelines will help you to make a more informed choice and help you to choose a company you have confidence in to understand your business and do an effective job of promoting your website.
We are experts in our field and of course we would love you to choose us as we have the skills, knowledge and expertise to help you. So please give us a call first and let us show what we can do for your business.