A freelance web designer creates the look and feel of a website while a web developer is builds on a designer's models to formally make a functioning, useful website. A designer works on the colours, branding & logos, layouts for the website's pages, and create samples of what the website would look like. It is not always about making things pretty, but also about organising content in a fashionable way. A developer creates a theme based on the models or something original, improving on the website's features like troubleshooting. It's important to know the difference between the two because they can easily be mixed up. Knowing this, these are a few ways to hire the right web designer or developer, especially if the person is a freelancer.
1. Figure Out Who You Need Exactly – Or Both
To hire the right designer or developer for your website, you first need to know what you want and how to get it. There are two key components in making a website: design and coding. Again, both have separate skills. (Note, the emphasis in this.) You do not want to hire the wrong person not because they are terrible at what they do, but because the job they have been hired for is not what they specialise in.
2.  What Do You Want The Designer or Developer To Do?
It is fundamentally important to have a full vision of what is desired so it can be described in extensive detail to the designer or developer. (If you haven't realised the importance of this, there will be problems.) It's okay to ask the designer or developer for their opinions, but have some solid ideas to work with and have it when you talk to them.
3. Look For The Skills
There are basic technical skills any designers or developers must have. If they don't know these things, pass on them. For a designer, they better know Adobe, HTML/ HTML5, CSS/CSS3, and PHP. For a developer, it's the same above, but with that, they should know JavaScript and jQuery. Sometimes, there is someone to find who knows all of the above and can do both jobs, if necessary.
4. Study The Person's History – Especially With A Freelancer
Like any job, it's important to study the resume. Know what schools they went to, who have they worked with in the past, and look for any red flags such as any insubordination. People do write reviews also online about certain people, so research that also. Interview them when planning to hire as the answers they give can also make or break in choosing the right person.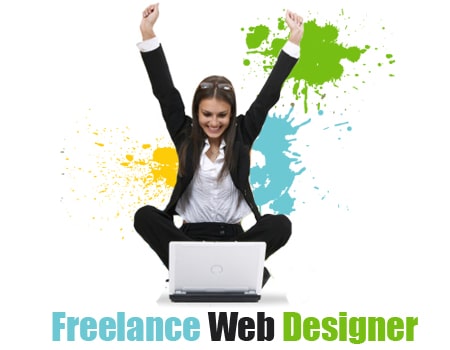 With freelancers, it is a little trickier. Freelancers are exactly that – free. No company associated with, they are independent and on their own looking for work. For the best freelancers, go online to specialty sites where freelancers advertise themselves, or you can advertise the job and freelancers will contact you. Don't use craigslist. There are some obstacles to overcome with freelancers because the hiring process is online, but it is easy to get around them.
Have them come to meet you; depending on the distance, so you know the person is real. Evaluate reasonable quotes and have them showcase past jobs. It's cheaper to get a freelancer, but it's harder to determine their value of work; they want the gig, they must prove they are worth it. Don't ask the freelancer to do a test job or something for free as proof of their value because it looks disrespectful. If the freelancer's portfolio and references are not giving confidence, move on.
Once the hire is done, make sure you get the flow of other important factors such as budget and deadlines. A business needs a successful website and the use and look of it highly matters. Nothing faulty can be on the page when worked with. Make sure all of this is in mind – especially the difference between a designer and developer – when making the choice of which you want working to build your brand.