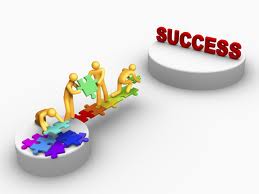 In this modern era, usually projects of business marketing or advertisements are done with the help of Internet. Internet is a great source to bring visitors to a website and promoting the products and services a company or business is offering. By getting help from the Internet, the seller has no need to go out and search for customers and potential customers. The art of attracting more Internet users to a website of a company is called as search engine optimisation (or search engine optimisation) which is abbreviated as SEO. It is an important strategy that increases the visibility of a website on the search engine such as Google, Yahoo or Bing, to increases leads which will lead to sales. Optimising the website is done by two methods; a person can do it himself/herself, or hire a virtual assistant to help, or a professional SEO consultant. When a person hires a reputable SEO expert or SEO Company, he/she will be in a position to get advantage from satisfactory results. Selecting the best SEO consultant or service provider can guide the website owners to get highlighted extensively on internet, get benefit from it and they also assist them in designing a search engine friendly website.
The SEO market has thousands of SEO experts and professional SEO companies to choose from while a business owner does not have an unlimited amount of money or a huge budget to spend on Search Engine Optimisation. This is because there are many other forms of advertisement or marketing campaigns that also require a lot of money. There are a few important things that should be looked upon before hiring an SEO expert or SEO company: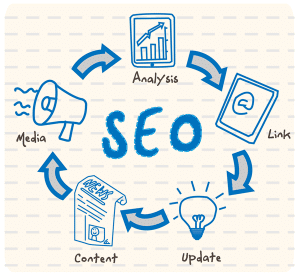 • Prior to hiring the services of an SEO expert or SEO company, a business owner should make sure that they have SEO portfolio with a proven record of success in different SEO projects. In Search Engine Optimization, knowledge with many years of experience can only produce great results. You should see for how long the company has been in business. A trustworthy SEO company also has client testimonials to prove that it is able to keep their customers satisfied.
• A website owner should hire SEO consultant who follows proper SEO strategy. Good results require a proper process of business analysis and ethical process of SEO in which on page SEO, off page SEO, PPC and many others are included to get high ranking.
• Search Engine Optimisation does not require an unlimited amount of money. When any business owner hires the services of an SEO expert or SEO company, he/she should let them know the deadline of the project and in which specific period of time he/she needs the project done because in many cases, a website owner has to pay a large amount of money and time, but the ROI is poor.
• A website owner who wants to hire SEO consultant should make it clear, search engine marketing (SEM) is included in the SEO service an SEO expert or SEO service provider company is providing or not. It should also be considered important that the SEO services includes the alteration in the content of the website for the promotion and advertisement or not.
• A person having a website for the advertisement of his/her products should be sure that SEO experts or the SEO company he/she is going to hire have access to existing and latest tools or technologies of SEO. A website owner should hire SEO expert follow the rules of Google webmaster and act according to the guidelines.
• Some SEO experts use Black-hat SEO techniques for getting higher rank and for speedy SEO results so, a website owner should do get information about the SEO company before hiring it. If Black-hat SEO techniques are found to be used, the major search engines will ban the website.
• A business owner should hire SEO expert who is good in communication. One should not only look the rate and affordability of the service.
Other than the above mentioned points, a business or website owner should ask some questions to the SEO service provider which are listed below:
• Do the services include link building in their SEO services because incoming links are beneficial in increasing the page rank?
• Do they help the website owner in calculating his/her ROI (return on investment)?
• What will they do for website conversion enhancement?
Hiring the best SEO consultant gives the following benefits to a business owner: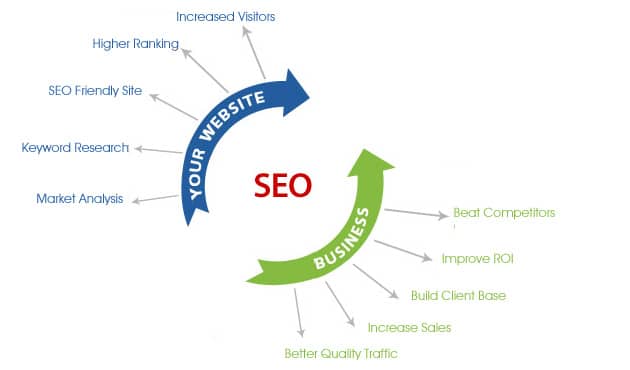 • By hiring a good SEO company or consultant, a person can discover that what Internet users type on the search engines for getting their required information. That information can be used for getting an advantage by finding high search volume keywords. Searching the right for keywords is not so easy, so it requires hiring the services of an SEO company or SEO expert
• By hiring the best SEO company, a person gets more time free which he/she can spend on his/her business. By this method, a person doesn't have to spend much time in trying to know about the search engine algorithms. The recognised and reputable SEO consultants have all the knowledge related to SEO, so a business owner can leave his/her website on them
• Selecting a great SEO company gives a chance to website and business owners to spend time on other important business activities rather than increasing the visibility and traffic of the website. The SEO expert will handle all the issues related to ranking and optimisation. Other than that, a business owner can expect to receive high quality work from the SEO consultants
• As compared with other methods of promotion, the effects of SEO are permanent and they do not stop suddenly when a person stops paying for it. A professional SEO company will ensure a business owner that his/her website will remain on its top spot ranking. Once the top position in the major search engine is achieved, it is not easy to lose that high ranking and top position.
Getting the results of SEO takes time because there are no shortcut methods of success in SEO. Achieving the top rank is possible with proper strategy used by the SEO experts working under reputed SEO service provider companies. There are also freelancer SEO experts available who can be hired but all the above mentioned points must be kept in mind and looked upon before hiring the services.