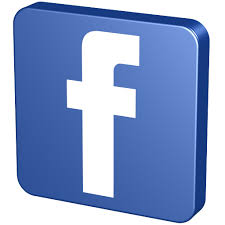 The role of social media in the business world today is one of the utmost important ways for business to engage with their customers. And we all know that Facebook is the largest social media in the world today. So how to use Facebook to improve your business? There are a number of things that you can do. We have detailed 5 ways you can improve your business using your business facebook page below:
1. Add a Facebook Like Box to Your Website
An effective way to drive traffic to your Facebook Page is to promote it on your own website. A Like Box makes it extremely easy for your visitors to "LIKE" your page without ever having to leave your website. It is very simple to embed a Facebook like button into your site just by using a widget.
2. Add a Hyperlink Back to Your Website In Your Facebook About Box
In the left hand column of your Facebook page you will see the About box. In this box, add a hyperlink back to your website to encourage more people to visit your site. You only have a limited amount of space so be sure to keep it simple by posting something like this: For more great deals visit us at "your website url".
3. Engage With Your Visitors By Asking Smart Questions
Questions are a great way to engage with your visitors…but there is definitely a right way and wrong way to ask questions on Facebook. People move from page to page very quickly so they will be unlikely to make a comment if the post or question is too long. Make sure you that you ask questions that allow them to make short and easy response.
4. Create A Brandable and Strong Timeline Cover
Timeline cover is like as a massive Billboard that will be seen by everyone visiting your Facebook page. Business pages are not allowed any kind of contact details, sales pitches or calls to action on the cover image BUT you can highlight your product, your logo, your staff or even your customers by using a clever mix of images and design. You can get a qualified designer to do it, or there are many free sites that can help you do it yourself.
One thing to keep in mind: For many, this will be the first contact with your company, so keep it fun but professional; engaging but fresh. And update it regularly.
5. Do not Forget to Secure Your Custom Facebook URL
Once you have created your Facebook page, go to http://facebook.com/username and secure a username for your Facebook page.
Top Tip: Keep it simple so that people will remember it. If you get too clever or creative, you might confuse your audience.
There are many other Facebook tips and strategies that you can use to improve your business Facebook page. We will discuss some more in our next article on social media marketing tips.
The following video from Queensland government in Australia provides a good explanation of how to use Facebook to improve your business:
In the meantime, you might also want to browse around and check out our other social media marketing tips.