What is online advertising? And how does it benefit businesses?
Online advertising is just another way to advertise business products and/or services by using the Internet. The number of Internet users have grown very significantly especially in the last 10-15 years. The world has never seen so many people now going online for virtually all their needs! It is the largest network in the world connecting the most number of users globally. The number of users of Facebook, Amazon, and YouTube combined is said to be more than the number of all the people in the world in total.
More and more people are now searching for products or solutions information first and foremost on the Internet, particularly on Google search engine. Just like traditional advertising, business will have to pay to have their ads displayed. There are few websites which provide free advertising in exchange for something else, but the best online advertising are the paid ones.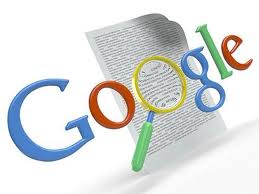 Do not confuse online advertising with online marketing. Online marketing are marketing activities which are conducted by businesses online (on the Internet), and this may include online advertising. But there are other ways to promote business offers online, one of the most popular ways is by doing a search engine optimisation (SEO) campaign. This article discusses about the paid online advertising strategies, most widely known as PPC / Pay-per-click advertising.
Online advertising transcends boundaries and allows people to look for information regardless of industry or field and even do shopping through the internet 24 hours daily. This is a distinct but compelling method of advertising which can come in various forms. You can choose from contextual ads found in results pages of top search engines; social network sites; email marketing; classified; and, banner ads.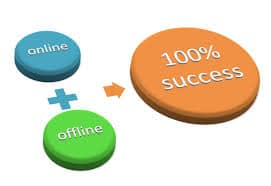 Studies show that advertisers can obtain the best results by using the potentials of both online and offline media with focus on better search engine positioning. In fact, brand awareness can be attained effectively by putting together print and online advertising. By and large, the integration of resources enhances customer confidence by offering the best products and underscoring values that can be obtained by patronising their merchandise.
An online advertising company will help you put your business website in front thousands of prospective customers. Online advertising will give you the best conversion rates when you link up directly with clients who are looking for your products and services. Online advertising is more than just an attractive website design and compelling content, it requires the skill of search engine companies to help you achieve the desired results. To get your business the right visibility and high returns, hire the services of an online advertising company who have the skill to design and maintain your online business campaign.
Many customers are resorting to the internet to do their market research before hiring services or purchasing products. Therefore, it is worth an investment in hiring an online advertising company which has the skills and experience to get your business, products and services around the web. An online advertising company will manipulate the search engine algorithms in order to increase the traffic on your site and to bring customers directly to you. As a result, those who are looking for your products and services will find you if you are visible on the net. When you are hiring the services of an online advertising company, make sure that the company uses trusted SEO resources, has enough experience, understands your business and will help you grow in your field.
For an online business, implementation of proven online marketing strategies can result in unimaginable profits. Once an individual has decided to create an Internet-based company, search engine marketing is required to improve Web site visibility. SEO and keyword research work together within online advertising to make the site more noticeable and profitable.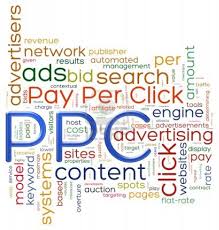 PPC is purely about the ad and about capturing the interest of window shoppers. With no brand awareness or value proposition about it, the campaign tends to catch the attention of window shoppers who are simply interested in the costs instead of quality. What then do corporate entities have to do to achieve better returns from PPC? The answer is for them to think strategically and more on the long-term. It is important to plan your campaign in pay for click advertising to make it more effective, lasting and profitable. Try to conceptualize a comprehensive marketing effort so it will be possible to acquire more continuing leads and sales instead of pure window shoppers.
PPC keywords should be high in search volume but low in competition for the ideal combination. Of course, that's not always achievable. Depending on your niche, the competition can get pretty heavy with some tough-to-beat websites occupying the first page of Google's SERPs.
PPC services have brought in an efficient technique of increasing the traffic, sales and popularity of an online business. Also known as pay for performance or paid advertising, Pay per Click is amongst the most excellent means of promotion on the web because the advertisers need to loosen their purse string only for the valid clicks made on their ads. The outcomes are much quicker and PPC assists the website in accomplishing high ranks on search engines with no waiting period of several months as happened in other promotional techniques. The web users who have a genuine interest in your product or service will click the ads and the possibilities of them transforming into customers shoot up significantly.
PPC campaigns left to run without constant monitoring and editing will simply burn money, as you pay far above the per click cost that you should be paying. SEO, on the other hand, does not require such close attention.
PPC services are just as important, because the best way to make money through websites is by pay per click advertising. This advertising is special because you get to put the ads on your website for free, usually through a program such as Google AdSense, and then you get a share of the profits every time someone clicks on one of those links. This way, you are making money without having to spend very much. But again, it is best to have a PPC specialist who can help you decide which types of ads are best for your website, and which types are unlikely to get any clicks.
PPC or Pay Per Click is immediate in its effect. You can choose your keywords, target specific areas even target a specific age group, then create and ad and have it seen on search engines within minutes. True you can waste a lot of money if the PPC campaigns aren't setup properly but if they are, it is a brilliant form of advertising providing a good ROI.
PPC campaigns have to be devised right, targeting the right keywords tightly and monitoring conversions etc. But the tools available to get it right are amazing. You are in much more control of how you drive traffic to your website. The only downside is that it costs money, and is competitive.