SEO experts are individuals/companies providing SEO services. SEO stands for search engine optimisation, which is a process that targets an increase in visibility of a website or web page in the search engine results through natural means. This process makes use of guidelines set forward by search engines such as Google and implements them to individual websites in order to get the maximum result, which is in the form of good rank on the SERPs (Search Engine Ranking Page).
SEO professionals have a deep knowledge of the whole process. They may have skills such as website designing, programming, search engine tools and above all a keen eye for details and analytical reasoning. The SEO expert's first step towards optimisation of a web site or web page is analysis and research. They research the market and analyse the trends, the techniques and tactics that your competitor is using. This involves chalking out an action plan and pointing out issues in the website or page. Before the actual process of website optimisation starts, these drawbacks are taken care of.
SEO experts will tell you, finding the right keywords for your optimisation campaign is essential for your long-term success. It will either make or break your SEO success depending on whether you are creating a good return on investment (ROI).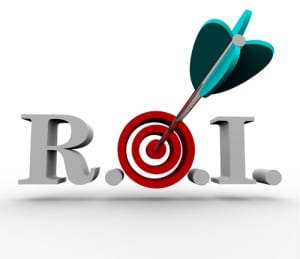 SEO experts are the best judge of what has to be done for the website so that it may excel at the rankings in search engines. They pay attention to each and every detail, be it design of the website or coding related to the page. A page with colourful graphics and extensive animation might pose a problem at the search engines. Too much use of flash is avoided by the experts as it makes a web page heavy, which takes time to load, and slow loading pages may slide in ranking at the SERPs. The page size is also maintained at an optimum level.
An experienced SEO expert has spent countless of hours figuring out the best ways to optimise sites for them to rank higher in search engines. A SEO company will often hire SEO consultant to help train their staff of SEO experts in all the latest techniques being used.
Many times, companies enlist the services of SEO experts to make their companies stand out amongst the rest. This has been proven to be the best investment for any online business that wants profits. SEO experts make it their business to know your business. It's their way of developing a comprehensive SEO campaign to bring about maximum results. Once they've gotten a clear picture of what you are after they take all of your information and bring your website to a top ranking position in the search engines in a very short time.
If you only make use of offline marketing, you may not be able to reach out to a larger audience. It also requires you to make use of intensive marketing strategies and involves a lot of money. Isn't it better to reach out to your target audience globally by shelling out less money? Only search engine optimisation techniques will help you create global presence and the result is long lasting. Off line marketing will only give you temporary results, once you have stopped using your advertising techniques, users will stop hearing about you.
SEO Experts worth your hard-earned money know that content-rich, well-designed web sites attract high rankings. They also know that a sensible overall marketing strategy is your best bet for web success. SEO experts give the respective audience a chance to target the needs and concerns they have through online websites and content posting. They make it convenient for the readers to find the suitable and relative information they want on the web pages. They have mastered the skills of copywriting, website designing, effective coding, development, programming and analytical skills. For link development, an SEO expert knows how to carry out a publication to progress with the content.
SEO consultants review the content that you have in your website and optimise the information. Then they obtain quality links to your site. It is important at this point to understand that the content of your website affects your ranking on a search engine such as Google. SEO requires that keywords and phrases be used in the webpage appropriately. The keywords should be used in titles and in the name of the website or URL if possible. SEO experts review the content of your website and advise you accordingly. They are able to determine whether you will be ranked high or low in a search engine by comparing the content of your webpage with the standards of the search engine. They should be able to also determine what is needed to beat your competition.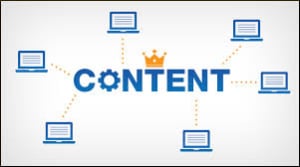 As mentioned earlier, the content of your webpage plays a significant role in the ranking of your site in the search engines. The content also matters when you desire to make sales; you must have a well-written and marketed page to sell your customers. When you have reached your goal of attaining top search ranking, you will be receiving plenty of traffic if you targeted quality terms. This is definitely needed to succeed online. Receiving plenty of traffic is not the end of SEO; you can constantly improve by branching off in similar terms by using synonym search phrases and other tactics to find more customers. It is important that you are able to sell your services or products online. SEO consultants can also help you meet your online goals by helping you develop the content of your website so that your visitors will actually buy your products or services.
SEO experts have a duty to understand the different types of search engine algorithms. Standards of major search engines like Yahoo, MSN and Google keep on changing and thus SEO experts have to modify and/or design based on these standards. It is the work of SEO experts to ensure that their clients rank highly in search results. There are however numerous challenges faced by SEO experts. The biggest of them all is the stiff competition that is currently being witnessed. There is only one position reserved for the best; number one- but everybody wants to take that position. This has made search engines start scouting for ways of ranking apart from good quality. With almost every company hiring an SEO expert and pages being optimised almost the same way there is truly an urgent need to review the criteria.
In order to stay ahead of the competition, it is very important to attract maximum web traffic towards the site as the traffic has higher conversion rate wherein online visitors have to make buying decision while staying in their comfort zones. However, it is unfortunate that the website owners have no control over the traffic. Therefore, it is essential to take assistance of SEO experts who can create a customised strategy to outperform the competitors on the web.