What is a web page design and how is it different to website design? Are you currently looking for reliable and trusted web page design Wollongong company? Then you have come to the right place as these are the things that we will discuss in this article.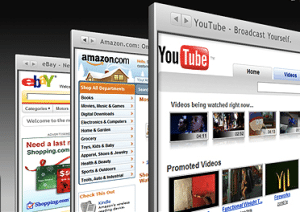 A website is a collection of web pages that make up your entire website. There is nothing fancy about a web page, it is basically an ordinary text file in HTML format (.html). HTML stands for HyperText Markup Language, which is a standard used in the Internet or world wide web to display something in your browser. At the front end (user side) these pages are rendered as HTML, but at the back-end (server side) the web pages could come from different formats, such as php, ASP or Java server pages. Of course the web pages could also be html in the server. One format is not better than the other in general, it is more about preference.
Some people prefer to have their website (ie. collection of web pages) developed in php, some like pure html, and maybe some are Java fanatics who loves Java. The reason someone (or some companies) choose particular platform to develop your website could range from because they understand that particular language (eg. php, asp, java). Or they use particular CMS (content management system) – eg. if you use WordPress then your web pages are developed in php. Or it could be purely just because it is the only option they know.
As business owner or end user, you probably would not care too much about these web page design options. Or conversely you might already have something in mind and want to have your web pages designed in WordPress (hence php) for example. Whatever your preference is, or if you have none, it is important to talk to someone who understands these technologies to give you more options for your web page design.
We are a Wollongong based company who is dedicated to serve small and medium businesses in Illawarra to market their businesses online in the best way they possibly can. We provide free consultation to answer all your questions before engaging in a project with you. Our focus is your benefits, and if we feel that we might not be able to add more values to your business we might not take the project. Our customer's success is our success, and that is the only way we achieve our success (ie. helping our customer to succees first).
To understand more about why every business in Wollongong should have a website, we have created a video for our current and future customers in Wollongong. We hope this video will help everyone to grab the importance of having a website in the business world today, as not having a website will result in missing out on potential online customers.
If you have any questions please do not hesitate to contact us here.