Digiweb Media is one of the emerging Illawarra web design companies based in Wollongong. Although we are based in Wollongong, we serve customers from both Illawarra and all over the world. The online technology that we employ enables us to do this and still receive high satisfaction feedbacks from our overseas clients. Call us today for a free consultation!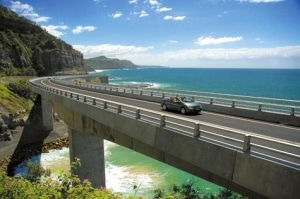 In addition to our Illawarra web design and web development services, we offer loads of support and digital marketing services as well. We create websites with search engines in mind, ensuring all our websites are as SEO-friendly as possible. With our simple yet elegant web design, state-of-the-art hosting and support, and effective marketing techniques, Digiweb Media can take your existing website presence to the next level. We design websites for our Illawarra customers that are appealing to your visitors and engage them through both aesthetics and compelling content.
But more than the beauty, what really makes us stand out from the rest of the web design companies is we try to understand the needs of your business first before even accepting your project. We want to make sure we can help you grow your business locally and also internationally every time. And we also require your support and cooperation in designing and building the website for the maximum result for your online marketing.
We work with Illawarra small and large businesses to provide design and development services that take advantage of the latest technologies and proven methodologies. We understand that customers visit your website wanting an experience, not just a billboard. Contact us to learn more about our web design services in Illawarra, including Wollongong web design, Kiama web design, Shellharbour web design, Berry web design, Bulli Web Design, Dapto web design, Thirroul web design, or any area surrounding area in the Illawarra. You'll be happy you pick up the phone and call us!