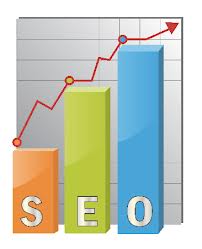 This article will discuss about what we think is going to be the SEO Trends for 2016. We will not go into detailed discussions about what SEO is or is not or about differences between white/grey/black hats SEO. We assume you already know what these things are, if not please check out our discussion about SEO Services . Just to reiterate though, no one (except a very small number of Google engineers and executives who have signed a Non-Disclosure Agreement) knows for sure how Google search algorithm works. So this is only our opinions based on what we are observing in the SEO world for the last few years.
Okay let's cut to the chase. To summarise, we believe social proof will be a huge determining factor in SEO in 2016. Content is and will always be king as usual, and on-page SEO is still relevant although not the main factor in SEO. The biggest change we predict is on the off-page SEO (backlinking). Google is getting smarter and smarter every day to identify all the black hat and spammy techniques all the so-called "SEO Experts" are using. Of course there is no one single ranking algorithm that works for all, and there are so many factors that needs to be considered when ranking a page. And that is why some of these black-hat/spammy techniques still work. And it would probably be very hard (if not impossible at all) for Google to eradicate all the spammy links since doing so will most likely also affect other legitimate links as well. But there are definitely significant improvements being made by Google especially in the last two years.
This is what we think will be the differences for SEO trends in 2016:
Design used to be not too important for SEO, but now Design and especially User Experience will be more and more prominent factor
Targeted keywords/content used to be very important, but now diversity and wider range of keywords and contents are more important
Trust factor is getting more and more paramount. Social proof is one thing that Google can rely on that shows that a website is not a spam
Aggressive backlinking used to be very effective, however Google is getting smarter to detect this. A viral/genuine shares is getting more and more traction. Real human interactions in social media about your content will boost your rank
High PR backlinks used to be very important, now it is important only if it is relevant to your content
Thoughts and comments? If you need a no-nonsense SEO advice feel free to contact us. We provide a number of SEO packages to suit your budget and business requirements. We hope this article about SEO Trends for 2016 will be beneficial to your businesses.